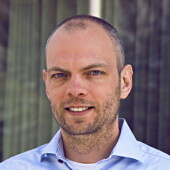 Robert Brinkmark
General Manager, MC – Sales, Marketing & Racing
Robert Brinkmark works as General Manager for the Motorcycle team. His role is to manage and guide the team, analyze opportunities and the market as well as develop the product and marketing strategy.
Robert and his team are working close to the market and the customers.
- I'm responsible for the commercial aspects. On the OEM side of our business this means analyzing requests and find opportunities. Today we work closely with most motorcycle manufacturers globally and we are proud to be present with our products on their models.
- On the aftermarket side of the business I decide what products to develop for which models and how the products are priced and marketed. My team also work with product representation, support and product training for our distributors, retailers and consumers.
-I really enjoy taking part in the entire process: to evaluate and initiate a new project, launch it and see that the products sell well and are being used.
According to Robert, development gets to be in focus at Öhlins.
-The products and their performance are number one at Öhlins! We are really committed to and passionate about our product development.
Öhlins started its business 1976. A lot has happened in the more than 40 years of operation and the company is continuously growing and developing.
-I'm looking forward to be a part of taking our business and products further still over the years to come.